The 31 Psyhological Triggers That Guide Human Behavior
The 31 Psychological Triggers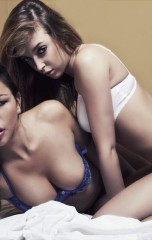 I've been reading a book by Joseph Sugarman on advertising. He spends an entire chapter on the psychological triggers that move people to take action.
These 31 Triggers will not only motivate someone to buy something, they are the essence of why human being make any decision that they make.
I wrote a post awhile back explaining why your Facebook profile is your social resume. Well, no matter what networking or dating site you are on… it couldn't hurt to use some of these triggers within your profile.
I'll list the 31 Triggers and leave it up you to decide how or when to use them.
31 Triggers
1. Feeling of Involvement or Ownership.
2. Honesty
3. Integrity
4. Credibility
5. Value and Proof of Value
6. Justify the transaction
7. Greed
8. Establish Authority
9. Satisfaction Conviction
10. Nature of Product
11. Targets Nature
12. Current Fads
13. Timing
14. Linking
15. Consistency
16. Harmonize
17. Desire to Belong
18. Desire to Collect
19. Curiosity
20. Sense of Urgency
21. Fear
22. Instant Gratification
23. Exclusivity, Rarity, or Uniquness
24. Simplicity
25. Human Relationships
26. Storytelling
27. Mental Engagement
28. Guilt
29. Specificity
30. Familiarity
31. Hope
Simple Trick Tells You if a Girl Wants You to Kiss Her
Do girls leave you confused as to whether or not they like you?
Let's face it.  Girl's don't make it easy for you.  She will often send mixed signals leaving you unable to tell if she is being friendly or flirty.  If you read her signals wrong you risk rejection and embarrassment. Or worse, you blow it with a girl who wanted to kiss you.
Here is a simple and innocent move that will instantly tell you if you're in the friend zone, or if she's waiting for you to kiss her.