Dania Ramirez Heroes Latina Hottie
For all of you Latina lovers like myself out there here are some pictures of Dania Ramirez. She actually went to my college and partied with us a few times. I am dissapointed to say I never gave her a good Bobby Rio pounding… but Homecoming is next week… maybe she'll be there.
In honor of our latina theme I'm going to give some precious advice for those looking to pick up latina women in the states: Start taking the bus. Yes, take a look at the bus stops, they are always filled with hot latinas. Jump on and take the bus. Its an easy place to start a conversation. And once they find out you have a car. Golden!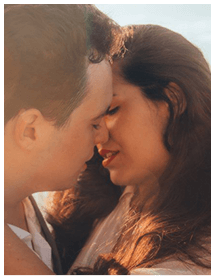 Simple Trick Tells You if a Girl Wants You to Kiss Her
Do girls leave you confused as to whether or not they like you?

Let's face it. Girl's don't make it easy for you. She will often send mixed signals leaving you unable to tell if she is being friendly or flirty. If you read her signals wrong you risk rejection and embarrassment. Or worse, you blow it with a girl who wanted to kiss you.
Here is a simple and innocent move that will instantly tell you if you're in the friend zone, or if she's waiting for you to kiss her.

We respect your email privacy
About Bobby Rio I'm Bobby Rio, one of the founders of TSB. I tend to write about what is on my mind so you'll find a mix of self development, social dynamics and dating articles/experiences.  For a collection of some of my favorite articles check them out.