Camila Alves May Be The Hottest Brazilian Model Yet
Mathew McConaughey sure knows how to pick them. And Brazil sure knows how to pump out beautiful women. I'm going to go out on a limb and say Camila Alves is more attractive them Giselle, Adriana Lima, and Alessandra Ambrosia. She's got more of a feminine look then the three of them.
If you guys are sick of hearing from me how great Brazil and its women are… Roosh wrote a post over on his blog about his reaction to the women of Rio de Janeiro.. He's spot on with the description he's come up with after being there a couple weeks. I can only add that my all time BEST lay was on my first trip to Rio. I will never forget the girl as she was a sexual animal, and I' had never experienced anything like it at the time.
Guys, if you've never been to Rio de Janeiro… GO! GO! GO!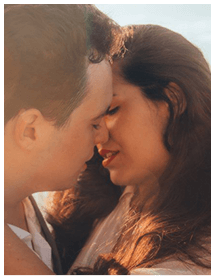 Simple Trick Tells You if a Girl Wants You to Kiss Her
Do girls leave you confused as to whether or not they like you?

Let's face it. Girl's don't make it easy for you. She will often send mixed signals leaving you unable to tell if she is being friendly or flirty. If you read her signals wrong you risk rejection and embarrassment. Or worse, you blow it with a girl who wanted to kiss you.
Here is a simple and innocent move that will instantly tell you if you're in the friend zone, or if she's waiting for you to kiss her.

We respect your email privacy
About Bobby Rio I'm Bobby Rio, one of the founders of TSB. I tend to write about what is on my mind so you'll find a mix of self development, social dynamics and dating articles/experiences.  For a collection of some of my favorite articles check them out.