IJustine – Geeky Hot? Or Just Geeky?
Ijustine of Tastyblogsnack.com has a little bit of a reputation in the web 2.0 world as being the go-to girl for nerds looking for a piece of educational nerd ass. I guess every industry has their groupies…
Justine Ezarik annoys me…Don't get me wrong… I'd give her a taste of The Boss… but blonds just aren't my thing. Neither are self indulgent nerds who put out annoying videos.
I guess we'll let the guys from Engadget or Gizmod0 or even that uber nerd John Chow have their fun with Ijustine. Maybe if they were reading this site instead of obsessing over the new design of the Iphone on Techcrunch.. they'd get some quality ass.
[MEDIA=112]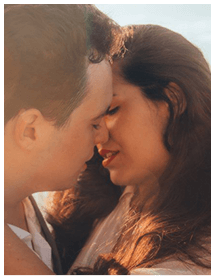 Simple Trick Tells You if a Girl Wants You to Kiss Her
Do girls leave you confused as to whether or not they like you?

Let's face it. Girl's don't make it easy for you. She will often send mixed signals leaving you unable to tell if she is being friendly or flirty. If you read her signals wrong you risk rejection and embarrassment. Or worse, you blow it with a girl who wanted to kiss you.
Here is a simple and innocent move that will instantly tell you if you're in the friend zone, or if she's waiting for you to kiss her.

We respect your email privacy
About Bobby Rio I'm Bobby Rio, one of the founders of TSB. I tend to write about what is on my mind so you'll find a mix of self development, social dynamics and dating articles/experiences.  For a collection of some of my favorite articles check them out.