Paris Hilton's always classy when she's NSFW
Pretty sure these pics are old, but it gives me time to show off a chick who's worth 30 million and still takes the time to make sex tapes and pictures to embarrass her family. On a side note Joe Francis is the f'ing man. In between adventures only a millionaire smut peddler could imagine, he's had the opportunity to dig out Lindsay Lohan, Kimberly Stewart, Tara Reid, and our girl below Paris Hilton.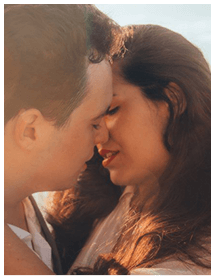 Simple Trick Tells You if a Girl Wants You to Kiss Her
Do girls leave you confused as to whether or not they like you?

Let's face it. Girl's don't make it easy for you. She will often send mixed signals leaving you unable to tell if she is being friendly or flirty. If you read her signals wrong you risk rejection and embarrassment. Or worse, you blow it with a girl who wanted to kiss you.
Here is a simple and innocent move that will instantly tell you if you're in the friend zone, or if she's waiting for you to kiss her.

We respect your email privacy
About PeteTheFreshman Finding hot chicks, gadgets and hanging out with bands is a tough job, but someone has to do it... Self proclaimed gonzo journalist, tech monkey, and lush, PeteTheFreshman writes the posts that require the least amount of writing skill.