This Just In: Jennie Finch is not a man hating beast!
At first I was a little concerned about Id's request for US womens softball Pitcher Jennie Finch…. Sure there were some cute girls in high school that liked to swing around the bat, but then college came.  The only softball players I saw here half man, half beast but 100% female parted man haters.
Then I googled and fell in love…. little known TSBmag fact? PeteTheFreshmen and Jennie Finch were a hot couple 15 mins ago but then I had to dump her… couldn't find noodz. Sure Jennie Finch may be good at playing with Balls but when push comes to shove are her skillz good enough to take home the gold?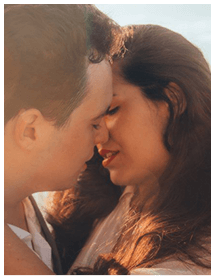 Simple Trick Tells You if a Girl Wants You to Kiss Her
Do girls leave you confused as to whether or not they like you?

Let's face it. Girl's don't make it easy for you. She will often send mixed signals leaving you unable to tell if she is being friendly or flirty. If you read her signals wrong you risk rejection and embarrassment. Or worse, you blow it with a girl who wanted to kiss you.
Here is a simple and innocent move that will instantly tell you if you're in the friend zone, or if she's waiting for you to kiss her.

We respect your email privacy
About PeteTheFreshman Finding hot chicks, gadgets and hanging out with bands is a tough job, but someone has to do it... Self proclaimed gonzo journalist, tech monkey, and lush, PeteTheFreshman writes the posts that require the least amount of writing skill.