I want to have 9000 of January Jones's babies…
I admitted to my last girlfriend that I had a bit of a crush on Madmen's Betty Draper (played by January Jones) and I was single two weeks later… coincidence? I think not. Betty is the very model of a 1950s homemaker, staying at home begging for sex and humping washing machines, while Don goes out and throws it in Bohemians and Jewish Heiresses. I would give my remaining testicle for that life.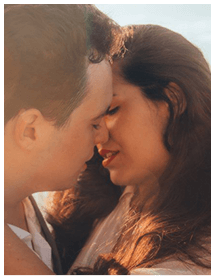 Simple Trick Tells You if a Girl Wants You to Kiss Her
Do girls leave you confused as to whether or not they like you?

Let's face it. Girl's don't make it easy for you. She will often send mixed signals leaving you unable to tell if she is being friendly or flirty. If you read her signals wrong you risk rejection and embarrassment. Or worse, you blow it with a girl who wanted to kiss you.
Here is a simple and innocent move that will instantly tell you if you're in the friend zone, or if she's waiting for you to kiss her.

We respect your email privacy
About PeteTheFreshman Finding hot chicks, gadgets and hanging out with bands is a tough job, but someone has to do it... Self proclaimed gonzo journalist, tech monkey, and lush, PeteTheFreshman writes the posts that require the least amount of writing skill.