Ali Larter is not an internet stripper…
…But she plays one on TV.  I'll be straight up honest right here, I have no idea what the TV show Heroes is about. Ali Larter plays the character Niki Sanders (internet stripper with superhuman strength) and like 12teen others with different names that I could care less about while looking at the images below. If you're wondering why Ali Larter may look familiar, she was that chick from Varisty Blues that came out where a whipped cream bikini… word on the street is that she has yet to appear covered in its creamy goodness on Heroes.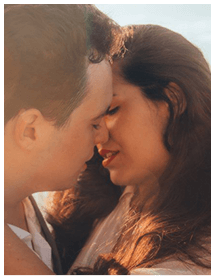 Simple Trick Tells You if a Girl Wants You to Kiss Her
Do girls leave you confused as to whether or not they like you?

Let's face it. Girl's don't make it easy for you. She will often send mixed signals leaving you unable to tell if she is being friendly or flirty. If you read her signals wrong you risk rejection and embarrassment. Or worse, you blow it with a girl who wanted to kiss you.
Here is a simple and innocent move that will instantly tell you if you're in the friend zone, or if she's waiting for you to kiss her.

We respect your email privacy
About PeteTheFreshman Finding hot chicks, gadgets and hanging out with bands is a tough job, but someone has to do it... Self proclaimed gonzo journalist, tech monkey, and lush, PeteTheFreshman writes the posts that require the least amount of writing skill.