The theme this week is communication. How do you tell your partner something embarrassing? How do you ask for something you want without scaring or insulting your partner? It can be tricky figuring out the right way to broach a subject, but here are some suggestions.
Dear Claire,

I am an older guy and it takes me longer to achieve an erection than it used to when I was younger. Gone are the boner days where just being in the presence or touching a woman was enough to make me hard. Now little man needs some direct physical stimulation to be a big hard man. What is a good graceful way I can pass this information on to a potential lover? Or should I not say anything at all and do something instead? What are a few ways to make it a fun pleasurable pre-sex experience? I feel like I've let the girl down because I need more than just kissing and heavy petting as a prelude to sex. I want to get my groove on and I am missing out on some good times because I am afraid of having an embarrassing or awkward situation happen (which has happened before). On top of this problem, I am a Grow-er and not a Show-er if you know what I mean. I'm physically healthy and fully operational once I get an erection, it just takes me a little longer (4 to 7 minutes).

Help,

Mr. X
Mr. X: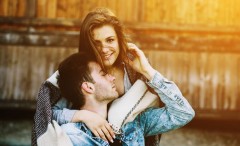 First of all, please don't think that you only have this problem because you are getting more mature in years. I have been with young guys who could not achieve an erection right away either, so don't feel alone or weird because it happens to you.
As far as bringing it up with your partner goes, I think you can integrate it into part of the foreplay. It does not have to be a clinical, serious discussion that you have before you start fooling around. It's not a stop-the-presses-we-have-to-discuss-my-penis situation. I can see how it would be awkward or weird for her if you exclaim, "Just so you know… it takes me a minute to get hard, so you might have to help me out." That's not sexy. That's a mood-killer.
To make it part of the foreplay, my first suggestion is for you to see if the woman takes the initiative. She'll notice that you aren't hard as you start to lose items of clothing and hopefully she'll want to help you out. If I'm with a guy who needs a little assistance getting hard, I'll start by using my hand to see if I can help him along. If that doesn't work and we're still progressing past heavy petting, I'll usually graduate to using my mouth. If the woman takes the initiative, then you don't have to say anything.
That is obviously the optimum situation. If she doesn't take the initiative, then you might have to say something. But again, don't go getting all Mood Killer on her. It's not just what you say; it's the way that you say it. If you declare, "Uh, yeah I'm having trouble getting an erection" like you're ordering a cheeseburger at the drive-thru, that will probably turn her off. However, if you whisper, "I'm having a great time, but I, uh, may need a hand getting hard" in a low, husky voice, then it suddenly sounds sexy.
You might think that sounds silly or simplistic, but it really is all about delivery and presentation. Now, she may still look at you like you've just sprouted antlers because she's dense or insensitive or whathaveyou. However, I think most women realize that sex is a give-and-take exercise. They should want to help their partner become hard.
I'd also like to address the issue if your partner's hand does not do the job and you're hoping she will use her mouth. You first have to be respectful of your partner's wishes and preferences. She shouldn't be coerced or guilted into doing something she does not want to do. However, if you know your partner is willing to give head (or at least you don't know that it isn't her thing), there's no harm in suggesting it.
With oral sex, it also has to be a give-and-take situation. You can't expect her to do something you won't do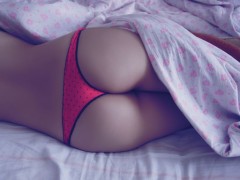 in return. So maybe you suggest a round of oral sex before you get to the main event. I think that's a nice form of foreplay anyway. And once again don't just blurt out, "I want you to go down on me" like you have Tourette's. Whisper something to her like, "I want to taste you" or "Would you like it if I go down on you?" Offering to go first is polite and will make her more willing to return the favor.
Finally, I'm assuming that you masturbate and are able to get yourself hard that way. One thing that I enjoy (and I know others do as well) is to watch my partner masturbate. I think you could suggest to her how hot it would be to watch her play with herself. As she does so, start playing with yourself. It's an intimate thing to do with your partner and also helps you get hard. It's also a huge turn-on. Seriously.
As for the Grow-er not a Show-er problem, I'd like to think that your partners give you the benefit of the doubt. You can't tell anything by a soft penis. Once it starts to get hard, she'll see how big you are and everything should be fine. The kind of woman who would not have sex with you when she's only seen you soft isn't the kind of partner you want anyway.
Thank you for writing in and please let me know what you think of my suggestions, Mr. X. I'm curious as to the details of the awkward situations that happened to you and could maybe offer some advice to those specific situations if you felt like sharing.
Hi, I'm Ali, a fellow sexy blogger. My question is: What do you think about sex toys in a monogamous relationship? When should you introduce them? How should you bring up wanting to use them without insulting his manhood?

-Ali,

http://lifeatthedildofactory.wordpress.com/
I think sex toys are a wonderful way to spice up a relationship. They're fun and can instigate some creative bedroom situations. As for the timing of introducing them that's all dependent on the couple. I had one relationship where he liked to use my vibrator on me almost right from the start. I have had other relationships where we never introduced them because either they didn't interest my partner or he felt uncomfortable using them.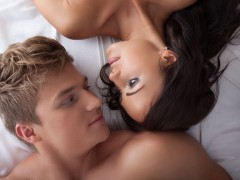 As far as bringing them up, I have always found that a nice, open-ended question usually does the trick. I'll say something like, "So have you ever thought about using anything else in the bedroom?" I had one guy respond to this with a litany of things. It was great. It was like he was just waiting for me to ask. I have also had guys respond with looks of confusion or bewilderment.
To the confused-look guys, I'll usually coquettishly say something like, "You know like food or toys or something like that?" You just have to try to gauge your partner's reaction. If he completely shuts you down, wait a week or two and then bring it up again. Talk about how hot you think it would be. See if it has ever crossed his mind to play with you with your vibrator. I guarantee that will at least pique his interest. He may not jump at the chance right then and there, but it will get the wheels spinning in his head.
After you've piqued his curiosity, it is just a matter of finding out what interests you both. Maybe he wants to try nipple clamps on you but you'd rather have him masturbate you with your vibrator. You can just say, "I'll try yours if you'll try mine." It's all about fairness and compromise. And maybe you'll find you like something that did not initially interest you or vice versa. If you are worried about insulting his manhood, make sure to tell him that the toys don't replace the real thing. Don't let toys start to dominate the bedroom. They should be something that *enhances* your shared sexual experience, not something that *replaces* your shared sexual experience.
My advice for situations like this in general is always: give something 3 tries. One time to try it. One time to get used to it. One time to see if you like it. After 3 tries, if you still don't like something, you probably aren't ever going to like it. And your partner should respect the fact that you at least tried something for him or her (and it wasn't a half-assed, I-know-I'm-going-hate-this-so-I-won't-really-try attempt).
I hope that answered your question, Ali. I appreciate you writing in and thanks for reading! If any readers out there have comments or questions, please email them to clairesebastian@gmail.com. I'll see you guys next week!