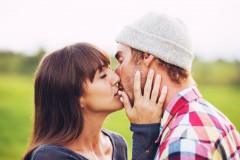 With the economy completely in the tank and a recession? depression looming, I thought I'd help out my fellow social artists and budding pimps by compiling a short list of resources you can find on the Internet by paying nothing or next to nothing. Hey, not everyone has $5990 for the platinum level pass for the Love Systems Superconference I sure as hell don't! Don't let your inability to attend a bootcamp or conference stop you from mastering your dating life? though, because there's a ton of information for the web savvy to take advantage of.
1.? I haven't read all the PUA ebooks, but I've read a lot of them, and one of the best bangs for your buck is The Adventures of Brad P. This guy is a pickup machine and his collection of field reports will completely blow your mind. He covers routines, openers, and breaks down logistics in each and every report. More importantly, you get a deep inside look at an actual PUA superstar. Total cost: $19.00
2.? Go to scribd.com and do some searches on dating and sex. There's a wealth of free information on there. (BTW, there's a ton of awesome free stuff on the site besides dating). Do searches onDavid DeAngelo and David Shade and see what pops up. Um, not sure I'm even supposed to point that out, but what the hell, I'm all about giving value to the cash strapped PUA. Enjoy.
3.? Another freebie, the DiCarlo Escalation Ladder is a classic for breaking down kino and escalation during a pickup. It's only 16 pages, so you can breeze through this classic in less than 10 minutes.
4.Shame on you if you haven't ever checked out fastseduction.com. There's a WEALTH of information on that site, even if you have to wade through some BS. But, word has it that Formhandle and TokyoPUA are upgrading and cleaning up the boards, in addition they've launched a new blog called What is AOTP? Seriously, you can save yourself hundreds if not thousands of dollars by getting the info you need somewhere on the boards and avoiding expensive bootcamps.
5.? We've talked about Bang before on this site, and in fact Roosh is a contributor, but I really think his book is one of the best values and best written texts out there. You can pick up a new, paper copy on Amazon for about twenty bucks, which is significantly cheaper than most ebooks and DVD sets out there.
There you go, despite tough economic times, we can still get the information we need and get our sarge on. I do have to pass on the same advice that many other PUA's give, and that's don't get wrapped up in reading every resource on the net. The best teacher is the field, so go out, open sets, fuck it up, try again, and bank the experience.
Any other great values you know of? Please leave in comments.