Teach Your Girlfriend to Be Strong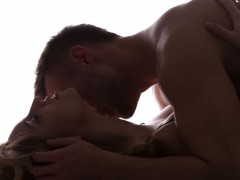 The strongest people of this world strive to bring out the best in others and help them become the best people they can be. They want to bring everyone around them up and make them into better and stronger individuals.
When you can make your woman stronger and help her grow into a better person, when you can share your strength with her – it's going to mean a more caring, passionate and powerful relationship.
Here's how to make your woman stronger in a particular area:
* Have her express that she's already strong in that area
* "Catch" her doing good things and let her know that you like that
* Reinforce it during your most intimate moments
Step 1 – Your woman can't become anything she doesn't see herself possibly becoming, so get her to admit that she already is good in a particular area. By getting her to express to you how she is good in a particular area will go a long way towards starting to build those positive traits within her.
"All of my friends are independent. How about you, are you independent?"
"Hmm… do you consider yourself an ambitious person?"
"I love intelligent girls who love to learn and explore new things. Learn anything cool lately?"
"I really adore girls who are kind and thoughtful. Would you consider yourself that way?"
These questions mean she's likely to find some things about herself that fit into what you're asking. Now, some women could never see themselves as a particular trait. If she says she could never be ambitious, then perhaps she couldn't – at least, for now. Give her every opportunity to commit to already being what you like, as it's crucial for long term success and growth. And if she can't meet an important standard you have, then maybe you'll want move on from this particular girl. There's lots of women who are capable of being really amazing.
Once she has admitted that she already is strong, then start catching her being strong as frequently as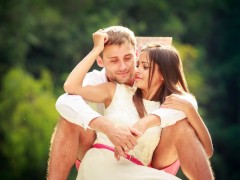 possible. Whenever she mentions doing something to grow and make progress, let her know that you love her ambition. When she tells you about something she learned recently, mention how much you enjoy being with such a smart girl.
This is going to empower her to become even stronger. When someone that you care about expresses that you're strong in a certain area, you actually strive to become even stronger. And it lets her know exactly what you like, and what she can do to become an even better match with you – your girl is not a mind-reader. By letting her know what you like about her, she knows what areas she can explore with you to get even closer.
"Baby I love that you are so independent and you're always doing cool things even when I'm really busy."
"Wow that's ambitious – I really dig that, you're always doing cool stuff."
"You're so smart. I really like that."
"That's really thoughtful of you – thank you, I appreciate it."
Finally, one of the most powerful times to grow together is in the bedroom. In the bedroom, you and your woman drop your shields, and you can really make each other much stronger when you're making love. People are at their most open when in bed together, so this is the perfect time to really share your strength with her and help her become even more powerful.
During your lovemaking, you can tell your girlfriend:
"It feels so good being with such an independent girl… we're fully with each other when we're together, and happy when we're apart… and then more passionate together… it's so good…"
"Wow, it's so good to make love to such an ambitious girl. It turns me on like crazy."
"Mmm, you're so smart and pretty and wonderful. I love being with you"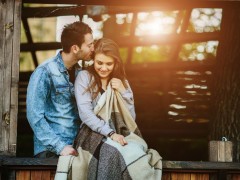 "You're so good to me baby. Being with you is so good."
This has a real, permanent impact on her and she grows much stronger. When you get a girlfriend that's got the base character to become amazingly powerful, you can help her reach all of her potential and become, really and truly, the woman of your dreams.
I so want you to have the girl of your dreams –
We're here to help you Master Your Social Destiny. I guarantee anyone that tries this audio series will have their life changed, and we have an easy, complete 60 day guarantee. And we'll send you all sorts of free gifts. Check it here:
In your corner,
Sebastian