How To Successfully Manage Your Relationships (Podcast)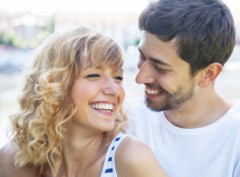 Even if you're not currently in a relationship- YOU NEED TO HEAR THIS
I had the opportunity to speak to Nick Savoy, of Love Systems, about the topic of relationship management. Nick has recently released the bible of relationship management and was very forthcoming in this interview about strategies and tips you need to hear.
What You'll Learn in this Interview
Here are some highlights of this FREE 40 minute interview:
The biggest mistakes guys make at the beginning of a relationship
Why some guys ruin perfectly good "fuck buddies" by treating the girl like a girlfriend
Are you sending girlfriend signals to a girl you just want to have fun with
How can a guy tell if a woman is relationship material?
How to tell if a woman is likely to cheat
Why you need to map out the course of your relationship right from the beginning
When to drop the game, and just be real
The differences between dating 9's and 10s and 6's or 7s
How to handle yourself when your girl is trying to make you jealous
Can you introduce a threesome into a high commitment relationships
The best phrase for convincing your girlfriend to have a threesome
Tips for keeping a relationship interesting
How to tell when a relationship is over
I firmly believe relationship management is MORE important than pick up skills. If you don't know why then you need to read this letter I wrote on the topic and see why it is not just important, but absolutely crucial you learn these skills.
The Relationship management interview
[media id=302 height=42 width=400]
About Bobby Rio I'm Bobby Rio, one of the founders of TSB. I tend to write about what is on my mind so you'll find a mix of self development, social dynamics and dating articles/experiences.  For a collection of some of my favorite articles check them out.