Ask Your Wingman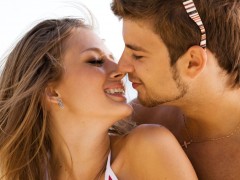 So I got back from New York City this past weekend and I had a blast. Whenever I can party and do things to further my business I like to call those times, "professional vacations." There is nothing wrong with mixing business with pleasure. Of all the things that went down that weekend, I am going to share a brief story with you that's relevant here.
When I was at a karaoke event Saturday night, I was having a great time having several drinks. If you've been to bars you always know that there will be people there that will have more than you (and can't handle it). This night happened to bring in two women, a cute blond and a pretty hot brunette. These women appeared to be older than me (not by much) but they looked like little high school girls running around the bar, running into people and pushing others as they were storming by trying to get wherever they needed to go – which was probably nowhere important.
The thing with attractive women in bars is that there is this stigma that they can get away with whatever they want because they are attractive and no one will discipline them or hold them accountable. Men (and women too) affirm this belief by not doing anything about it. Well, we need to band together and stop this epidemic of inappropriate social behavior! And here's how.
Don't take anyone's shit, men and women involved.
If you know that someone is being out of line and it's affecting you, don't be afraid to speak up and express your feelings about it.
What sparked this reaction was when I was talking to my friend and the blonde was running across the room. She careened into me and made me spill some of my drink on my buddy's shoes. It was one moment and I already had enough. As I turned around and saw her at the bar ordering another unnecessary drink, I went right up to her and noticed that she had her iPhone poking out of her perfectly formed butt. I did what any other guy wouldn't do. I took it.
She turned around and immediately said to me, "Don't you ever fucking touch me like that ever again and you really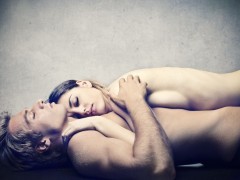 need to give me my phone back right now." I've never seen a woman with such a serious look on her face.
I just smirked and said right back to her, "come get it," as I raised her phone into the air.
Then after about a three second stare down, she smiled and then jumped after the phone, without success. She was getting too much into it so I had to control her excitement. So I asked her, "is this fun? You having a good time being ridiculous?"
Once she realized what I had said, she stopped jumping and you could have been almost seen her body language close up in embarrassment. She turned around and faced the bar. Not trying to be much of a jerk, I casually gave her back the phone and said,
"The reason why I even came over here is because you bumped into me and made me spill my drink on my friend over there. You really should be more aware of what's going on. It's not acceptable behavior. A cute girl like you should be able to present herself better than that."