Sitcom Hot Chick Showdown: Saved By The Bell
The last time I was in mexico I found a nice little bar ocean side, got mangled and attempted to bond with the locals.  It was only a matter of time before the "Who would you bang from Saved By The Bell" convo came up.  In foreign land we became brothers… nothing is as life bonding or american as having a crush on Kelly Kapowski.  Fashionable, a Cheerleader and worked as a waitress at the Max, whats not to love? Too bad 90210 wasn't a sitcom, it seems like Tiffany Amber Thiessen only got hotter with age…  someone remind me to do a post later on the hotness that is the modern Tiffani.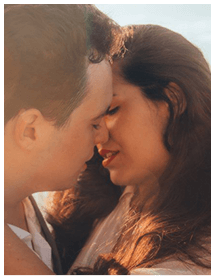 Simple Trick Tells You if a Girl Wants You to Kiss Her
Do girls leave you confused as to whether or not they like you?

Let's face it. Girl's don't make it easy for you. She will often send mixed signals leaving you unable to tell if she is being friendly or flirty. If you read her signals wrong you risk rejection and embarrassment. Or worse, you blow it with a girl who wanted to kiss you.
Here is a simple and innocent move that will instantly tell you if you're in the friend zone, or if she's waiting for you to kiss her.

We respect your email privacy
About PeteTheFreshman Finding hot chicks, gadgets and hanging out with bands is a tough job, but someone has to do it... Self proclaimed gonzo journalist, tech monkey, and lush, PeteTheFreshman writes the posts that require the least amount of writing skill.