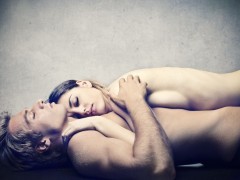 So the last experience with the Dalai Drama has really jaded me on the whole dating thing.  At this point, my stories have become a source of entertainment for my girlfriends, most of whom are in committed relationships.  They laugh about how they live their 'pretend' dating lives vicariously through me.  I agree that when retold the stories can be considered humorous in theory, however it is somewhat discouraging to the main character!  In any case, time marches on and like a soldier, I pick myself up and go back into the trenches because let's face it, "You gotta be in it to win it".
Now before I can begin to tell another tale, I need to go back to my last post entitled 'No gas, No ass' and let you in on some of the juicy details that truly astonished me regarding the Dalai Drama's actions…  I consider myself to be pretty observant and savvy to most antics I encounter but this one totally went over my head.  On the last night I saw Dalai Drama we ended up going back to his apartment after our dinner despite our controversial discussion in the car.  I know it was a bad idea in hindsight, but I cannot lie, after shutting down my booty calls, I was feeling like I needed some TLC!  His teenage daughter was home which was pretty awkward, but she soon went off to bed. We ended up making out on his poor excuse for a couch which led us to the bedroom… which essentially led to the loft bed – yup, I said it…   Late 30's and he had a loft bed which by the way SUCKS to fool around in.  They should be banned after age 12!
I excused myself momentarily to use the ladies room and when I returned D.D. was waiting for me in his boxers.  Now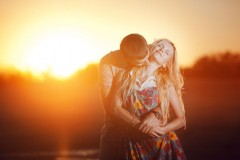 we both knew what was coming, but what is with guys getting undressed when I walk out of the room?  First with Limpy and now Dalai Drama.  I don't get it.  Isn't it more fun to get undressed together?  Anyway, I climb the ladder to the bed and resume fooling around.  The romance is emanating as we try to maneuver our bodies and control the bed from squeaking uncontrollably as not to wake up his daughter.  Oh my god this is so hot!  My mood is subsiding, but craving a little lovin' keeps me movin'!  As things heat up again and we are both ready to rock, I ask him whether he has a condom.  He seems to be turned off by my mention of protection.  He comments that he thinks he has one and mumbles that he hasn't had to use one in some time since he was in a serious relationship.  Um, is this an attempt to get out of using one I wonder?  Not an option in my book!  Reluctantly he climbs down the ladder and leaves the bedroom to get one.  At this point, I am starting to have some concerns as I start to internalize the past events and his hesitation with using a condom.  Am I overanalyzing this situation?  Certainly not in retrospect.