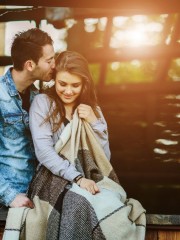 This week I am going to share a more personal story with you about my recent history with women.
One of the things that can be frustrating when trying to meet women and becoming the person you want to be is that it takes a ridiculous amount of trial, error and time. It is a difficult thing to admit that you aren't satisfied with where you are in life and take the steps necessary to fix it. Take it from me. A little over year ago, I was in a world of shambles for various reasons, most of them originating from a breakup. It was a tough moment for me to make the decision that I was going to commit to self-improvement and being better with relationships and my lifestyle. A lot has changed since – doing the things I am doing today like becoming a dating & lifestyle coach were things I did NOT have in mind (but am damn glad about it). But since I started several months ago, it has opened a whole new can of worms for me in my own journey of relationships with women.
I can only speak for myself and so I will. Over time, as I started to truly believe in my worth, my standards for women have risen, making it increasingly difficult to find someone suitable. This could come off as sounding very cocky to say but I truly believe it – and you should feel like you deserve a woman of particular quality yourself. The difficult part in accepting that it will be hard to find someone is first accepting who you are and going with it. I was tired of playing a particular role to please particular women and just wanted to be me. I want my DNA and who I really am to be what is attractive to women. In time, I started to realize that very acceptance allowed me to make really good connections with quality women. Some would last longer than some but in the end, there was always an issue that prevented it from going to the next level. Whether they were faults of them or mine is irrelevant. It is what it is. But some of them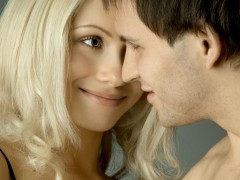 did include the following.
Being too young – for some of the women I was with, they were considerably older than me and although the novelty and appeal was great for them, we were in different stages in our lives and down the road, it wouldn't work out in their favor. I may be mature enough to be with an older woman but when it comes down to it, it's the stage of someone's life that will make the difference. And it was clear to me that the women I was with was looking to instantly settle down and have a life of a much more predictable nature than I was truly capable of providing.
My job – being a dating coach is a HUGE issue for some women. My honesty and integrity was constantly questioned and criticized by those who thought that I was just "following a set of my own rules of the game." After a while, I got sick of it. Who wants to constantly be questioned if giving someone a compliment is just considered "playing by the rules" and isn't perceived as genuine and authentic?