I forgot how hot Jennifer Love Hewitt is
Last night I was in serious need of a caffeine fix before going out to DJ a set or three at house party, when I came across May's Issue of Maxim. Something snapped in side of me when I realized that I forgot how amazing Jenny Love looks. To punish myself I bought a copy of the magazine and forced myself to look at the pictures while dreaming of a life that did not so closely resemble my own.
You can check out the rest of the pictures by getting your own damn copy
or heading over to maxim.com

P.S. Maxim has a video of the photo shoot as well: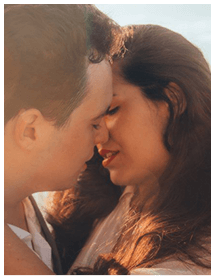 Simple Trick Tells You if a Girl Wants You to Kiss Her
Do girls leave you confused as to whether or not they like you?

Let's face it. Girl's don't make it easy for you. She will often send mixed signals leaving you unable to tell if she is being friendly or flirty. If you read her signals wrong you risk rejection and embarrassment. Or worse, you blow it with a girl who wanted to kiss you.
Here is a simple and innocent move that will instantly tell you if you're in the friend zone, or if she's waiting for you to kiss her.

We respect your email privacy
About PeteTheFreshman Finding hot chicks, gadgets and hanging out with bands is a tough job, but someone has to do it... Self proclaimed gonzo journalist, tech monkey, and lush, PeteTheFreshman writes the posts that require the least amount of writing skill.