Let Superheroes Know Where Your Loyalties Lie
I'm sure some of you have been peeing your pants with excitement over the recent release of the Wolverine movie. And you probably want to show your loyalty to everyone's favorite angst-ridden superhero. He may have lost his woman, but he won't lose his fans! If you want to let Wolverine (or any other superheroes for that matter) know where your loyalties lie, check out this killer gear.
Wolverine Punching Slate T-Shirt

Wolverine Electronic Claw


Wolverine T-Shirt



Gimme!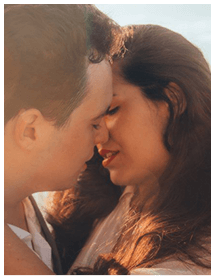 Simple Trick Tells You if a Girl Wants You to Kiss Her
Do girls leave you confused as to whether or not they like you?

Let's face it. Girl's don't make it easy for you. She will often send mixed signals leaving you unable to tell if she is being friendly or flirty. If you read her signals wrong you risk rejection and embarrassment. Or worse, you blow it with a girl who wanted to kiss you.
Here is a simple and innocent move that will instantly tell you if you're in the friend zone, or if she's waiting for you to kiss her.

We respect your email privacy
About TracyOneill Tracy is a freelance writer based out of Brooklyn obsessed with nutritional supplements, mediocre music, audacious (to put it politely) apparel, literary giants, and perfecting the fine art of the Sunday Bloody Mary.