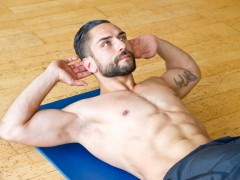 Just like I've discussed previously here on TSB, getting to your goal in terms overall health can be confusing, even if you are reasonably educated on fitness you can still come across plenty of things that just don't seem to make sense.  There are no limits to the amount of information that you can dig up with very little searching, and most of what you'll find is contradictory – well it's no different with dieting.
You can find programs that will tell you to eliminate fat from your diet; programs that will tell you to eliminate carbs from your diet; programs that will tell you to only eat bananas for five days and then eat whatever you want for the remainder of the week – which ones do you follow to get to your desired goal?  The best answer in terms of the aforementioned examples is none, but in order to truly achieve your health and fitness goals, you are going to have to pay attention, perhaps very close attention, to what you put into your body.
If you're just in the market for a good beach body, then you probably won't have to go to the lengths of elite athletes in terms of your diet.  There shouldn't be any necessity to weigh your food before you consume it, but you will most likely have to know what the make up of the food that you're ingesting is.  This fact can create a bit of an extra problem for some though.
It seems like every time I log onto my computer throughout the day, there is another article up on my home page about "what foods to avoid", "the worst fast food establishments", "super energy foods" or "the best foods to achieve your six pack."  All of this information (or in many cases misinformation) can be incredibly confusing to someone who is just becoming interested in getting healthier and more physically fit.
I read a piece this morning called "What Chain-Food Favorites will Cost you in Exercise," the article gives the reader an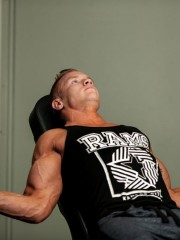 outline of the nutritional information contained in some of the most popular items available at fast food restaurants, then gives the prospected amount of exercise needed to burn off the calories contained in each.  Don't get me wrong, this is a decent premise for an article – it's good to know how many calories and fat are in that Big Mac or frosty, but there is an inherent problem that occurs when an article like this comes up (in my opinion of course).
No two people will burn calories the same: people of different weights, shapes and sizes will burn calories at different speeds so it's impossible to give a really good estimate of how many calories the "average" person will burn during a given activity.  The article is also based on what a 155 pound person would need to do to burn said calories – I don't know about you, but I don't know many 155 pounds guys who are that concerned with how many calories there are in their breakfast sandwich.
It's also incredibly hard to gauge at what intensity someone will perform an exercise – your definition of "moderate intensity" may be entirely different from mine:  which will mean that during sessions of a particular exercise for a given time where we are both performing at a "moderate intensity" level, one of us could conceivably burn a much higher number of calories.
This type of article is a great resource if you're calorie counting, but as a guideline for burning the calories you've consumed while not adhering to a particularly clean diet there are too many flaws.  All of a sudden, the alarmists will think that they have to walk for 60 minutes, run for 45 minutes, swim for two hours and bike a hundred miles just because they had a "value meal" and washed it down with a cookie and a milkshake when, in reality, life doesn't really work that way.
The truth is you probably don't have to eliminate anything from your diet entirely, as long as you properly exercise moderation when you know that you're partaking in something that isn't necessarily healthy.  If you want to be healthy and happy, you can't make yourself crazy by associating every mis-step in your diet with the physical effort you'll need to exert to correct it.  Eat as healthy as you can as often as you can and adopt a sound exercise program that you perform regularly – once those two steps are in place you'll be well on your way to a better and healthier body, even if you do partake in the occasional burrito or ice cream sundae.