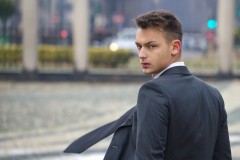 The elusive men's section of a department store has always been a big mystery to me.
Nordstrom, Lord and Taylor, even smaller not-so-high-end stores like Boscov's and Macys have specialized men's departments that stand out among the rest.
With the current state of the economy, it is harder for retailers to survive. Boutique department stores with high-end fashions have a big challenge ahead of them.
How do they combat this big problem?
Specialized departments.
While visiting the men's section of the newest addition to Nordstrom's, I was stopped by the utter celebration of men's lifestyles which is evident in each hallway.
Chairs, posters, designs.
The men's sections at department stores celebrate the classic American male.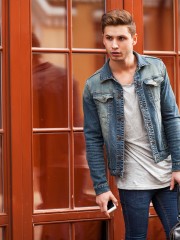 Most men don't like to shop. Maybe this is an exaggeration – especially now due to the emergence of the metrosexual.
Still, these specialized sections of department stores cater to the casual and lazy shopper – both names that describe some guys.
Nowadays, retailers want you to turn shopping into an experience. They want you to leave with a great experience – it is that experience that you will remember long after those pair of DSquared2 light washed jeans fade away.
And I must admit – after leaving the department store that day, I felt very relaxed. The experience didn't leave much to be desired, which is a good thing.
Now let's talk about the clothes.
The best thing about department stores – you get a hefty array of different brands at your fingertips and you don't have to walk too far to leave one brand and go to the next.
Brand hopping, as I call it, can be fun especially in a department store – just as long as you know what you want and where to get the best product.
Make no mistake about me – I am far from rich, but I have no problem with paying for quality over quantity.
The classic white Oxford made exquisitely with optimal wearability is much more cost effective than a slew of shirts purchased at a discount with the stitching and cheap fabric to match.
In a department store, most men's sections are not that large. Call it quaint, small, maybe even personal – but not large. The size can probably be credited to the assumption that most men like to get in and get out.
One of the biggest problems that men make while in the elusive men's section of a department store is asking one of the inevitably hot female associates who do not wear men's clothing themselves, but somehow end up in the men's department – for help.
This is a horrible idea.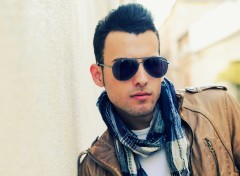 "Let me show you this?" she will say as she takes your hand to the dressing room.
"You look great," or "That looks sexy," she'll say after you try on something that is probably the most unsexy piece of clothing known to man.
The best thing to do when shopping at the men's section of a department store is to stay focused. That whole experience thing that I am talking about doesn't leave much to be desired – as I said. But that does not mean that your experience won't be a crazy one.
I like to be adventurous in my clothing and personality – not in the dressing room at a department store.
The pop culture reference that comes to mind is that scene in St. Elmo's Fire where Judd Nelson's character got it on with the female sales associate.
You don't have to be a member of the Brat Pack. I'm just saying…