Cool Shit: The $1000 iPhone Case
I can't think of a better way to get the world economy back on track then sending a grand over seas.  Sure there might be a bit of gold powder this, but the real value is in the craftsmanship. Created under the expert supervision of a Japanese historian, each one take a month to build and is made by hand. Each comes with an special matching case, a booklet describing the design and a storage box.   Don't get me wrong these things look pretty sharp, but if I had that kinda of dough laying around I'd be diamond incrusted remote control cars. If you can figure out what the crazy characters mean in English you can pick one up from SoftBank, for more then what the average fast worker takes home in a month and change.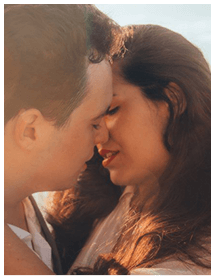 Simple Trick Tells You if a Girl Wants You to Kiss Her
Do girls leave you confused as to whether or not they like you?

Let's face it. Girl's don't make it easy for you. She will often send mixed signals leaving you unable to tell if she is being friendly or flirty. If you read her signals wrong you risk rejection and embarrassment. Or worse, you blow it with a girl who wanted to kiss you.
Here is a simple and innocent move that will instantly tell you if you're in the friend zone, or if she's waiting for you to kiss her.

We respect your email privacy
About PeteTheFreshman Finding hot chicks, gadgets and hanging out with bands is a tough job, but someone has to do it... Self proclaimed gonzo journalist, tech monkey, and lush, PeteTheFreshman writes the posts that require the least amount of writing skill.