Katherine Heigl Only Made $300k in Knocked Up
It's amazing what you can learned from wasting your day away on Wikipedia. I'm not sure how I got there, but before I bumped into her entry I was looking at different ways to generate electricity for the upcoming Zombie Apocalypse.
While best known as the hot chick that walks around in her undies on Grey's Anatomy and the preggos chick in Knocked Up, she did shizzle load of TV shows and made for TV movies honing her hot chick skills before becoming worthy of my attention. Side Note: She met her husband on the set of his music video… this once again affirms that I need to quit TSBmag and take up becoming a rock star full time.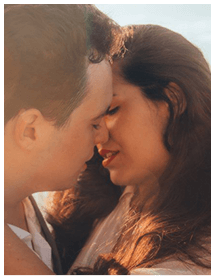 Simple Trick Tells You if a Girl Wants You to Kiss Her
Do girls leave you confused as to whether or not they like you?

Let's face it. Girl's don't make it easy for you. She will often send mixed signals leaving you unable to tell if she is being friendly or flirty. If you read her signals wrong you risk rejection and embarrassment. Or worse, you blow it with a girl who wanted to kiss you.
Here is a simple and innocent move that will instantly tell you if you're in the friend zone, or if she's waiting for you to kiss her.

We respect your email privacy
About PeteTheFreshman Finding hot chicks, gadgets and hanging out with bands is a tough job, but someone has to do it... Self proclaimed gonzo journalist, tech monkey, and lush, PeteTheFreshman writes the posts that require the least amount of writing skill.