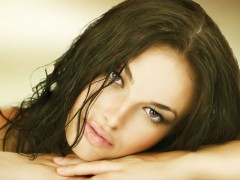 Damn it is a good time to be a man!  Girls are still wearing bikinis, baseball is rounding into the playoffs, and most importantly football is here!  If you are like any other "testicle carrying" member of society, you have completed at least one fantasy draft and have at least gotten an email at work for the office pick'em pool.
However, for many guys that is just not enough; we need a little more action.  God bless sports betting!  I would like to take a moment here to point out that this is for entertainment purposes only, but hypothetically, if you were to bet…here are some of the fundamentals.
First, you have to find a good bookie.  I know you can use online sites, but for me it is not quite the same.  I hate getting checks in the mail, the operators can't speak fucking English and it always seems there is some small rule that stops you from getting all of your money.  I love my bookie, in fact he is coming to my birthday party this week.  He has some of the old school flare that you see in the movies, pays on time, in cash and whether I am collecting or dropping off, we meet at an Italian restaurant and I get a complimentary dinner and drinks.  Love the full service.  If you don't know a bookie, ask your buddies, odds are someone you know, knows one and they are usually referral only.
Next figure out your betting limits.  I have a couple rules to live by. One, if you dig yourself into a hole, don't try and bet your way out of it; that is how people end up homeless.  Take break, pay it down, then continue if you like.  Next find a wager amount you are comfortable with. I read an article last year on this site where some guy was betting $10 a game.  If that is the case, just stick with your office pool or bet your buddies.  If you use an online service you will waste all your profits on FedExing the money, if you have a bookie you will just piss him off for the high amount of transactions and the low return.  Lastly, although I love the money; but the biggest reason I gamble is for the action.  I personally need to have enough money on the table that if I lose I get that sick feeling in my stomach…let's me know I am alive.  Also, when I win, I want to spend it on something fun, not 2 value meals at Burger King.  My personal limits vary little, but I have currently been playing $100-$500 per game, 3-5 games per weekend (both college and pro).
Bookies don't need you to always lose to make money.  They get paid "juice" which is their fee for letting you bet with them.  This is usually 10%.  Meaning you will have to bet $110 to actually win $100.  It only affects you if you lose, but in the grand scheme of things it is the reason "the house" never loses, but that doesn't mean you cant be the one of the many who actually hit the bookie for some profit.  However, this also means you don't want to bet too many games each week as the juice will eat into your profits.  Pick a couple games you love and roll with it.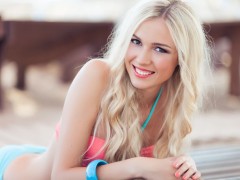 Don't vary your bets too much.  If you hit five, $100 bets in a row, and then bet $500 and lose you might as well just have shot yourself in the foot.  Remain consistent.  My betting patterns are pretty predictable and I track everything on a spreadsheet so I can identify my own trends…and make sure they are profitable.
Reading the lines, is the next most important piece.  Odds makers attach a number to a team, not because they think that is how much they think a team will win by, but they want to create an situation where half the money will fall on one side of the bet, half on the other.  That way, no matter what, they collect the juice.  So, if you see New England
-10 this weekend, they would have to win by 11 or more to cover and you can assume Vegas (sports books) though that number would get people to bet both sides.
I think this a good starting point for you if you have never gambled, or at least straightened you out a little of you do already.  Thanks to preseason (God, I am a junky) and college I have made 9 bets thus far, and I am 7-2, and have netted $698 (pretend money of course) thus far. I will keep this tally going as long as our friends at TSB let me.
Please feel free to email me with any questions, but if you want to make some money, here are my picks of the week.
USC Trojans -7 at Ohio State  (Another double digit blowout loss for the Buckeyes)
Vikings – 3 at Cleveland (Mangini still hasn't picked a QB and Adrian Perterson runs wild)
Every single Monday Night Football game, take the over (I will explain why in my next column.)  this week there are two, over 44, and over 46.  Take them both.
I also took the Cardinals – 6.5, but I know that might be a homer bet, since I live in AZ, but just wanted to make sure you saw how my record changes from week to week.
See you next week!