Megan Fox's Lesbian Kiss Scene and More
P.O.W. (PIMP it OUT WEDNESDAYS)
I can see Megan Fox's attraction:  Olivia Wilde looks amazing in these new GQ pics.
Speaking of Megan Fox… have you seen the Megan Fox lesbian kiss scene from her new movie?

How do you score one of these great jobs being famous for being famous.  I want to hang out with Pauly Shore at the Playboy Mansion.
There is nothing like watching to respectable, high ranking government men settle things the old fashioned way… by kicking  each others asses.  Here are 5 classic political fight videos.
Here is a practical guide to watching porn with your girlfriend.
I'm happy to see I'm not the only one who likes women with really sexy tan lines.
Learn what your favorite MMA fighter says about YOU.
I sort of dig crazy chicks.  If you do to.. then take a look at these 5 women who make "crazy" look sexy.
Always good to remember the best.  Here are the top 25 Michael Jordan Commercials.
Tell me what comic book worhsipper won't be buying his next girlfriend at least one of these Superhero Lingerie Outfits.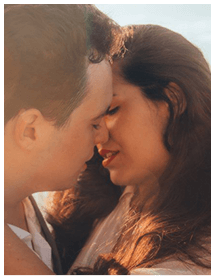 Simple Trick Tells You if a Girl Wants You to Kiss Her
Do girls leave you confused as to whether or not they like you?

Let's face it. Girl's don't make it easy for you. She will often send mixed signals leaving you unable to tell if she is being friendly or flirty. If you read her signals wrong you risk rejection and embarrassment. Or worse, you blow it with a girl who wanted to kiss you.
Here is a simple and innocent move that will instantly tell you if you're in the friend zone, or if she's waiting for you to kiss her.

We respect your email privacy
About Bobby Rio I'm Bobby Rio, one of the founders of TSB. I tend to write about what is on my mind so you'll find a mix of self development, social dynamics and dating articles/experiences.  For a collection of some of my favorite articles check them out.