Jack Shows Us All How It's Done
Sure, he's getting up there in age (he's 72 at this point), but I'll be damned if you tell me Jack Nicholson doesn't still know how to party. These photos – many of them showing him cavorting with ladies a third of his age! – come courtesy Popeater in an aptly-titled slideshow "The 10 Best Jack Nicholson Vacation Photos". And if you think you've already seen Jack having a good time: watching him root on Kobe and the rest of the Lakers from the sideline is one thing, watching him whoop it up on some party boat is something entirely else.
A world without Jack is not one worth living in.
Did I mention he's 72 years old?
Head over to the slide show for a few more.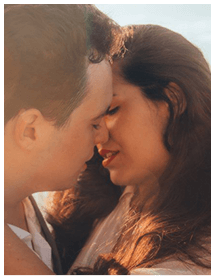 Simple Trick Tells You if a Girl Wants You to Kiss Her
Do girls leave you confused as to whether or not they like you?

Let's face it. Girl's don't make it easy for you. She will often send mixed signals leaving you unable to tell if she is being friendly or flirty. If you read her signals wrong you risk rejection and embarrassment. Or worse, you blow it with a girl who wanted to kiss you.
Here is a simple and innocent move that will instantly tell you if you're in the friend zone, or if she's waiting for you to kiss her.

We respect your email privacy
About Rick Mosely Rick is the editor for TSB magazine.