I just finished reading an article from the Associated Press via Yahoo News and I must say that I was pleasantly surprised by the info contained within.  Normally I'm a little disheartened by what I read in the news about people's willingness to help others; and I certainly didn't expect the lengths that people would be willing to go to in terms of their pets.  When I read the lead sentence of this article, I assumed a possible ten to maybe twenty percent of pet owners would be willing to attempt CPR on their pet, the nearly 60% the poll revealed still has me reeling.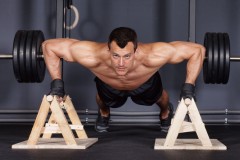 I've discussed, in brief, my feelings toward my pets and my affinity to my furrier family members goes well beyond just having a reliable workout partner.  People with pets are, in general, happier and healthier than those without: pets help to relieve stress (though on occasion some of mine create just as much as they relieve), provide companionship and many help get their owners moving.  So the question I have for you is: how far would you go to help your pet during an emergency situation?
I've had a number of pets during the course of my life: dogs, cats, snakes and a host of other small mammals. And though I've had a few emergency visits to the vet and paid pretty heavy prices for courses of treatment, I've never personally been in a situation where CPR would have been necessary. I imagine that if I were presented with such a situation I would do whatever I felt was necessary to help, just as I would with any member of my family.
I think that having a pet, provided that you are mentally and financially capable of properly caring for it, is a wonderful thing; there are almost no limits to the benefits that a loyal four-legged companion can provide. But what some people fail to consider before embarking on life with a pet, is what course of action they would take in the event of an emergency situation.
Any number of unfortunate situations can occur after bringing a pet into your home, the consequences can be very small if you are properly prepared and willing to handle them, but conversely, even seemingly innocent situations can end in disaster if you aren't properly educated on what course of action to take.
The article on Yahoo comments on giving dogs bones and table scraps (which can lead to potentially severe digestive problems if the bones splinter), but there are a number of every day things that can put your pet's health at risk – chocolate and some common house plants are just two examples of items in many homes that can lead to serious and costly problems with your pet's health.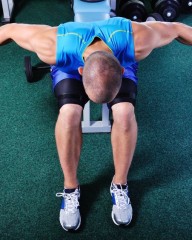 Pets can be a pivotal point in helping people reach their overall health and wellness goals but this relationship can't be one sided – I'm not saying that every pet owner out there needs to be prepared to perform CPR on their hamster, but in order to fully reap the benefits of pet ownership/companionship you should be educated, prepared and willing to take action in the event of any unfortunate situation.
Feel free to leave remarks in the comments regarding any thoughts you may have about assisting your pets in emergency situations, or comment on what lengths you'd be willing to go to in the event of an emergency involving one of your pets – this AP poll has me intrigued, I'd like to find out at what kind of percentage the readership of TSB would have in terms of attempting CPR, or other modes of emergency treatments/care when their pets are concerned.