'Under the Radar' Escalation Techniques
Under the Radar Pickup
Earlier in the day I mailed out a free 39 page report called "The Rejection Report" created by Richard "Gambler" La Ruina.
I've been re-reading the report and wanted to make sure that all of you had a chance to take a look at it.  The first time I read the report I missed quite a bit of the information that I hit the second time around (one of the reasons I always recommend reading something 2 or 3 times)
Here are some of things discussed in the report:
Under the radar escalation techniques that are so "stealth" that by the time the woman realizes that she is  being seduced… its too late to turn back
An approaching technique that allows for an almost "instant sense" of rapport being created that puts a woman completely at ease around you
How to totally crush her pattern recognition signals with "counter intuitive" responses that set you apart from every other guy that has hit on her that night.
and more
I highly recommened grabbing a copy of this FREE PDF.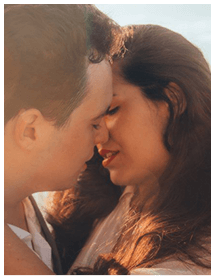 Simple Trick Tells You if a Girl Wants You to Kiss Her
Do girls leave you confused as to whether or not they like you?

Let's face it. Girl's don't make it easy for you. She will often send mixed signals leaving you unable to tell if she is being friendly or flirty. If you read her signals wrong you risk rejection and embarrassment. Or worse, you blow it with a girl who wanted to kiss you.
Here is a simple and innocent move that will instantly tell you if you're in the friend zone, or if she's waiting for you to kiss her.

We respect your email privacy
About Bobby Rio I'm Bobby Rio, one of the founders of TSB. I tend to write about what is on my mind so you'll find a mix of self development, social dynamics and dating articles/experiences.  For a collection of some of my favorite articles check them out.