I have a question for you…
Would you like to DOUBLE the amount of replies you get from online dating sites without doing any more  work? Have you ever wanted a tool that would give you an "almost unfair advantage" over other guys, and with every single woman you email?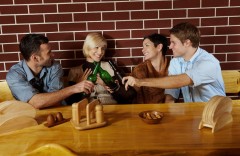 It's cool because I figured out a ninja way you can take what dating sites use and use it to get more women to respond to your emails. You're probably wondering how on earth you can do this (legally and ethically of course, no hacking involved).
I want to share a HUGE realization with you that DOUBLED the amount of responses I had from women in a very short amount of time. The reason I want to share this with you is because I know that if you take this to heart and focus on JUST THIS ONE THING, you will *definitely* see massive improvement in your game, and FAST.
(That's my opinion anyway.)
There was a tip I shared in my youtube video. If you pay attention, you'll get one of my best email subject lines. It's based on a pretty basic "theory" called:
———————————————–
COPY WHAT WORKS.
———————————————–
Yep. Just copy what works.
… I know that sounds pretty simple and basic. Now you're probably thinking: HUH!?!?!?
"Gee… thanks Dave, THAT is your great tip. That's going to help me hook up with more women online?"
Yes. But let's talk about what this — ALL of this — is *really* about…
———————————————–
GETTING THE MOST RESULTS WHILE DOING THE LEAST AMOUNT OF WORK.
———————————————–
Yes. I'm lazy. I don't like doing a damned thing (my specialty!) Why try and reinvent the wheel when you can just copy someone who's already done all the hard work?
Stay with me here for a minute….
Women who join dating sites get tons of replies from men. It's common for a woman to get fifty or even a HUNDRED responses from men in a SINGLE DAY. With so many emails coming in every day, most women get overwhelmed FAST, often "giving up" because it seems to be so time consuming to weed through all the lame emails. Eventually they either delete their profiles, or simply forget about it altogether.
———————————————–
HERE'S ALL YOU GOTTA DO
———————————————–
(Doesn't cost anything and takes like 10 seconds.)
If your email STANDS OUT, you stand a MUCH better chance of getting a response than if your email looks the same as the rest. Seriously. Online dating sites send out TENS of MILLIONS of emails a year, right? Don't you think they've tried out MANY different subject lines to get their members to read their emails?
———————————————–
YOU'RE DAMN RIGHT!
———————————————–
Yep, that's the secret. I've tested it and it works 🙂
Plus, the women you email will LIKE IT as opposed to feeling like you're trying to hit on them or something. That's what I do anyway. The crazy thing is that it works so well. I'm actually shocked about it myself. Little things like this can make a HUGE difference in your results. And I've even done made you a subject line I use:
"This member MIGHT be interested in you"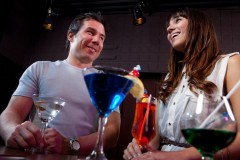 This is one of my favorite subject lines, and it has gotten me HUNDREDS of responses. It's a "C+F" spin on Match.com's standard email. (Feel free to use it for yourself.)
Why does it work so well?
Because it is intriguing. The woman who gets this will open it in order to find out what is inside. She can't help it. And, consciously or unconsciously, you would probably be thinking, "I'd better read this and find out what it is all about." This is a VERY POWERFUL way for a man to a trigger intense BIOLOGICAL feelings of curiosity inside of a woman
Model the email subjects the dating sites send out to members, while at the same time employ a little good ol' "female psychology" that gets women extremely curious about what's inside your email.
Brilliant!
(Sign up for Dave's free Internet dating tips newsletter)