Any Reason To Show Photos Of Eva Green Is A Good One
Oh, I'm sorry. Do you really want me to spend a bunch of needless time explaining why I feel it's necessary to broadcast images of Eva Green on the website? Alright, fine. Let's see … last week we showed you Eva Mendes, who seemed to go over like gangbusters, so we just thought we should stick to this whole "Eva" thing for now. (For you film historians out there, I can't say yet whether or not we have Eva Saint Marie ready for next week. Stay tuned.) Or how about this excuse: We're coming up on Oscar season and Eva Green is one classy lady who, one would have to assume, is going to attend the Oscars. There. Is that good enough?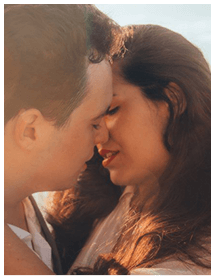 Simple Trick Tells You if a Girl Wants You to Kiss Her
Do girls leave you confused as to whether or not they like you?

Let's face it. Girl's don't make it easy for you. She will often send mixed signals leaving you unable to tell if she is being friendly or flirty. If you read her signals wrong you risk rejection and embarrassment. Or worse, you blow it with a girl who wanted to kiss you.
Here is a simple and innocent move that will instantly tell you if you're in the friend zone, or if she's waiting for you to kiss her.

We respect your email privacy
About Rick Mosely Rick is the editor for TSB magazine.