Tiger's Affair Chick: Jaimee Grubbs Pics and other Fun Stuff

Check out these pictures of the chick Tiger was having an affair with.
Nothing says class like Slutty Brides.
Here are 10 things from your 20s that you'll regreat in your 40s
Candice Swanepoel Causes Commotion on NFL Today
On a serious note, check out this podcast I did with Scot Mckay about Understanding Women…. And then grab a copy of his new program Chick Whispering.
Take a look at some of the hottest girls from Celebrity Reality Dating shows.
WWE's Hot New Diva Jillian Beyor will be debuting in a WWE ring very soon….
Here are the all time favorite Victoria Secret Angels… I think Mirana Kerr is my favorite…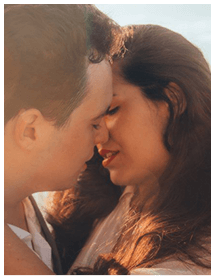 Simple Trick Tells You if a Girl Wants You to Kiss Her
Do girls leave you confused as to whether or not they like you?

Let's face it. Girl's don't make it easy for you. She will often send mixed signals leaving you unable to tell if she is being friendly or flirty. If you read her signals wrong you risk rejection and embarrassment. Or worse, you blow it with a girl who wanted to kiss you.
Here is a simple and innocent move that will instantly tell you if you're in the friend zone, or if she's waiting for you to kiss her.

We respect your email privacy
About Bobby Rio I'm Bobby Rio, one of the founders of TSB. I tend to write about what is on my mind so you'll find a mix of self development, social dynamics and dating articles/experiences.  For a collection of some of my favorite articles check them out.