It's time to fly to see your family again – through the hassle of flying. You have to pay six dollars for a coffee while you wait through two-hour delays since you can't get your own special blend past security. (This last sentence does not apply to anyone out there with a hollow leg and a body length straw.) Once you get on the plane, you're sandwiched between Tubby McTubberson and Chunky Fattini and even letting down your tray table is a chore. All of this to sit around a table with lumpy mashed potatoes and overdone meat. Well, if you do things correctly, you can at least make the trip pay dividends for you later.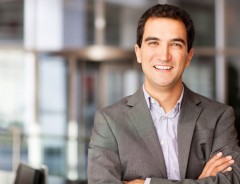 First, and this may seem obvious, join a frequent flier program. Preferably an airline that has a hub at your location or a frequent destination. (If you fly out of Fargo, ND and frequently to Peoria, IL, forget this article and start asking yourself, what did you do in past life?) You've probably noticed in the past that the same airlines come up when you want to go home for Thanksgiving, Christmas or Arbor Day, so start looking at those airlines. Figure out which one tends to give you the best deals and join.
Second, make that airline your default airline of choice. What, you could have saved $20 by flying a rival airline? That's almost one good pizza! (Or three really crappy ones. Come on. Isn't it time to take Domino's off your speed dial?) Start thinking down the road instead of the immediate money saved.
The temptation will be to accumulate as many miles as possible by jumping through hoops like ordering flowers and collector's plates in order to earn miles, but don't. Don't go crazy changing your spending patterns, because the reward is just not there. A mile is about two cents. If you spend $100 bucks on flowers, you may get 1,000 miles, which would be worth that familiar $20. (Now, if you really, really, really need to send flowers because of some cocktail waitress, you may as well get the miles.)
However, an easy way to accumulate miles is to enter your credit cards with a dining program as it is a free service. If you use those cards to eat out, you automatically get miles. No muss and no fuss, just don't expect to get miles by going to Jack in the Box.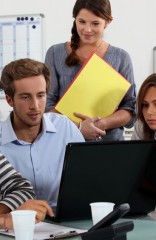 The big miles payday comes with an airline credit card. Now, as far as airline credit cards go, the only thing I can recommend is the ol' sign up, get the mileage bonus and quit. Usually the annual fees and interest rates are not as competitive as what you are probably already using, but since the annual fee doesn't kick in until you've had the card for a year, make sure to get those bonus miles and go – fast. (American Airlines offers 30,000 miles after your first $750 of purchases on their Citibank card.) While getting these free miles, see if you get points on your current credit card and use them toward your selected frequent flier program. Then transfer the balance and you've doubled up on miles earned for purchases.
Now, you may only fly a couple of times a year. Don't worry, as long as you fly once every eighteen months or so, depending on the program, your miles will never expire. Now, there's a financial reason to actually give in to your mother's claim that you never go to see her.
Then, before you know it, you've got enough miles for a Christmas trip to Hawaii. (On American Airlines, that is only 22,500 miles for economy/peak travel. 37,500 if you want to fly first class.) As much as you love those lumpy mashed potatoes, wouldn't a beach and a beer be a better way to celebrate the holidays?