You've figured out that you finally want to go see Mount Rushmore, the Baseball Hall of Fame and your Aunt Sally in Albuquerque. The destination is the easy part as we all have an internal list of where we want to go. (Then there's the list of the places to go when you have to go, but that's a completely different article. Believe me, I have opinions.) Expectations or not, you're looking forward to getting there and you're going to have a good time even if you have to have five shots of Jagermeister to do it. However, if you enjoy getting there, then no matter what, your trip will be a success.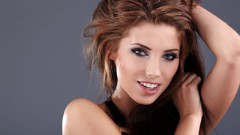 First thing, you need to have the right car. Nothing will spoil a road trip faster than your car at the side of the road with a busted radiator and Cletus the tow truck operator telling you it's going to be five days before he can fix it. (Unless you are a doctor on your way to Hollywood and you need to learn a lesson on what is important to you then everything will work out in the end.) If you have any questions about the quality of your car (the rust spots should be your first clue) then rent a car. Yes, there is the additional cost. But, if you have ten days to get to Sun Valley, Idaho and back for skiing and hot tubbing, spending eight days in North Platte, Nebraska is eight days you're never going to get back. Except in your nightmares.
Second thing, make sure you're willing to stop. Peeing in a bottle, while fun if you're five and Dad won't pull over, at twenty-five is just a little sad. Hey, is that a roadside marker commemorating the ultimate road trip of Lewis and Clark? Is that a restaurant that serves hamburgers with lettuce, tomatoes, pickles and peanut butter? Is that an extremely dangerous looking Ferris wheel? Why yes, I'll stop, what a great idea.
(As an aside, and a personal appeal, please, please, please, please, don't stop to eat at a national fast food place for your meals. If you have a craving for a buck food item, wait until you just need sustenance before you get back to work. You're on the road. Do a little research before hand if you are really scared about the quality of non-familiar places. Otherwise, try someplace new and leave eating cheeseburgers off your naked chest to your home.)
On the subject of food, snacks are a key. Yes, you can pack sandwiches or chips that you love from home. Or, you can try the bison jerky at the roadside stand up ahead on the right. Maybe garlic habanero pistachios or pineapple covered with chili powder. It could be worse than that time you ate dirt to try to impress Jenny Swanson, but for five bucks, why not give it a try?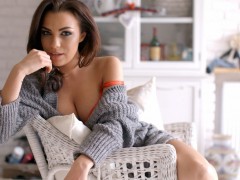 The one thing you should bring from home is a good music selection. You could rely on satellite radio and treat your car like your home TV, continually surfing for that good song that is just on the next channel, but a soundtrack of your own choosing will always be the preferable way to travel. That way Milli Vanilli will always be at your fingertips. (Of course I mean that ironically. I never listened to Milli Vanilli for enjoyment. Really. Just – oh my God – is that a bear?!?!)
As the night falls though, start looking for a place to crash since trying to get a sense of where you are traveling is about impossible at night (unless you are traveling through Las Vegas). Again, if you are a planning person, research a range of cities that might have good places to stay where you are estimating your driving day will end. Otherwise, just start looking. Sometimes you'll want to sleep with your clothes on with one eye open to be sure that stuffed Red-tailed Hawk is not watching you, but other times, you may get lucky and find the last hotel with magic fingers in the United States. (Seriously, if you know of any hotels with magic fingers left, please leave the name in the comments.)
Which leads to the last point, be ready at any time to go off plan. That Ferris wheel was surrounded with a state fair that had the largest camel in western Oklahoma and a tent that sells deep-fried Snickers? Stay the night. Cool looking road going in a different direction? Take it. The key is not to hamper yourself with a schedule and a timetable.
Then again, what makes you happy could be McDonald's, your own homemade caramel corn and NPR. Do it. It's your road trip, and it's all about your enjoyment.