Wherever Kristen Bell Goes, So Do We
Let's be clear: When In Rome does not look very good. It seems like nothing more than your basic romantic comedy based on that old idea of visitors going to Rome throwing coins into the Trevi Fountain and then something magical/odd happening to them. In most cases it's that you are bound to return to Rome; in this movie, the spin is that she takes coins from the fountain. In any case, there's been about 30-40 movies already made based around this tradition, when really it has no basis in fact other than it was in a movie itself! But enough of a history lesson to you all. The point is, this movie is going to be atrocious, but since Kristen Bell is in it, we'll probably still allowed ourselves to get dragged to it. If you need an explanation, see below.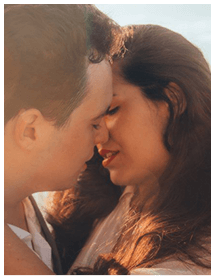 Simple Trick Tells You if a Girl Wants You to Kiss Her
Do girls leave you confused as to whether or not they like you?

Let's face it. Girl's don't make it easy for you. She will often send mixed signals leaving you unable to tell if she is being friendly or flirty. If you read her signals wrong you risk rejection and embarrassment. Or worse, you blow it with a girl who wanted to kiss you.
Here is a simple and innocent move that will instantly tell you if you're in the friend zone, or if she's waiting for you to kiss her.

We respect your email privacy
About Rick Mosely Rick is the editor for TSB magazine.