All Things Comes to the Light: Sinn Shares the Origins of Day Game Mastery, Part I
YOUR Step-by-Step Guide to Navigate the First Minute of a Day Game Approach and Beyond
What does Jamba Juice, the gym (between 8-10pm), and "The Breakfast Club" have in common? They're all aphrodisiacs in Sinn's day game. When a pickup legend like Sinn takes a hiatus from night game at the height of his career to focus solely on day game, you can expect some paradigm-shifting insights to follow. And that's exactly what Sinn revealed in my recent interview with him, where he challenged my own assumptions and dropped wisdom that'll benefit anyone who likes girls and isn't a vampire.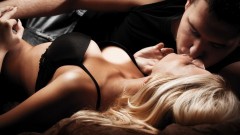 First, some background on Sinn helps explain his categorical understanding of attraction. While many students of the community regard advice as a "guideline," Sinn took it as dogma, following vintage Mystery posts to the tee. "Mystery said to get good, you need to do seven approaches a day," Sinn explained. "So I did it like clockwork. I'd drive up and down Ventura Boulevard going from coffee shop to coffee shop, looking for girls to approach."
Why coffee shops and not nightclubs? Sinn discovered the pickup community while he was still underage, so the young prodigy was restricted to day game only. "I only had one opener," Sinn laughed. "The wheelchair opener!" [The wheelchair opener is where you solicit a female opinion on whether or not she'd ever consider dating someone in a wheelchair.]
For the first 6 months, despite his strict seven-approach regiment, Sinn got "no results." Sinn elaborated, "Maybe I got like … I don't know … one flaky number." Already though, Sinn was making distinctions about what worked and what didn't. "One thing I started doing was what I call a 'pre-opener,'" he said.
A pre-opener is a way to grab a woman's attention, before actually going into a formal opener. For example, pre-openers can be asking the time, directions, or any other 'innocent' question that people are accustomed to hearing from a stranger during the daytime. Sinn found the pre-opener to be an effective way to "prime" a girl, transitioning her from going about her day to a more conversational, social state-of-mind.
Eventually, Sinn hooked up with his first girl from day game. "That was like breaking the 4-minute mile," he said. "From there, I got about one new lay a month." This "vindicated" what he knew all along: that studying pickup works. As we shared a laugh over his 'vindication,' I couldn't help but think of all the guys who hit a plateau and give up. Sometimes all it takes is breaking that '4-minute mile' before constant success comes (pun most certainly intended).
By October 2004, after Sinn had roughly 2,700 approaches under his belt, he took a bootcamp with Mystery. On the weekend program, it was glaringly obvious he was light-years ahead of his fellow students. Sinn doesn't credit his learning speed, but rather his depth. "I learn slowly, but when I get it, it's at a deep level," he said.
Moreover, after approaching 7 women a day for 18 months, he'd seen almost every response imaginable. "Whenever guys are having problems," Sinn commented, "ninety percent of their issues relate back to encountering something they haven't seen." In other words, many guys only want "good" responses from women, fearing rejection or resistance; however, it's in those moments of uncertainty when a guy truly learns game, as he's learning how to handle every reaction, in every situation.
>>>Click here to learn more about Sinn's Day Game Formula for attracting women outside of bars and clubs.
(Stay tuned for Part II, coming this Friday.)