Trust me. Eventually you'll end up in one of the great European capitals of the world. Don't have a passport? Trust me, eventually you'll end up in one of the great American cities. No? Ok, at some point you'll end up in Florida. You'll wake up, look at the clock, look at your girlfriend, look back at the clock and then wonder aloud, "What are we going to do today?" (In the case of Florida, it will more likely be phrased, "Dear God, if we don't get out of here, I'm going to choke the happiest place in the world out of someone today.")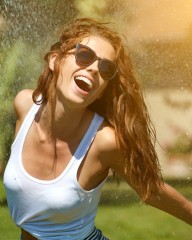 Suddenly, museums are in play and that means that more than likely it will be an art museum. (I'm assuming you don't want to go to a museum and read about the history of Tampa. "And lo, in the dark ages of Tampa, there was much turmoil, until 1976 when the Buccaneers came to town. And lo, they were awful.")
You could play it safe, go to the museum and stick with viewing the Renaissance artists or even the more accessible Impressionists, and you would probably be able to pass away many an afternoon in the presence of great works of art. You'd see many portraits of people you may or may not know, lots of landscapes and several interpretations of scenes from the Bible. Another afternoon in the bag before you grab a good meal and head back to the hotel for the real meaning of vacation.
What about something that will stick with you? Something that makes you wonder about art as a concept. Something that breaks down the medium of oil and canvas and makes you think instead of showing you another pretty face. Imagine the difference between "Lost" and "Grey's Anatomy."
Go back and look at that 'realistic' painting. What do you notice about it? What catches your eye? What makes it beautiful? Maybe it is vividness of color. Maybe it is the composition of the crowd of people, or the arrangement of a bowl of fruit. Maybe it is just the size of the painting.
Now, go back and look at the modern paintings. What catches your eye? Dollars to Dali, it's going to be the same things. Artists like Piet Mondrian and Mark Rothko experimented with color. Picasso challenged us to examine how we view the human body. Jackson Pollack made chaotic landscapes beautiful. Warhol showed us the thought that bigger makes Campbell's soup better.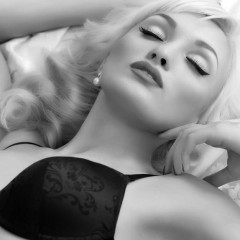 Of course, you can disregard all of this above and let modern art stick with you because of thoughts like "I could do that" or "That's not art." So, when you end up in Florida and go to visit The Dali Museum in St. Petersburg, it will still be fun looking at art like Joe Pesci in "Goodfellas." "Look, one clock is melting this way, one clock is melting that way and the cliff is saying, 'whadda ya want from me?'"