Halle Berry Is Now A Single Lady, Everyone
Not that this news is really going to affect anyone that is reading this post, but one of the hottest actresses we currently have in our Hollywood factory, Halle Berry, is now single. The whole "relationship coming to an end" business always sucks, as I'm sure we're all aware, but it's tough to feel sad at news that is so awesome! Once again, Ms. Berry can feel free to expose her amazing breasts in movies such as "Operation: Swordfish". (Feel free to Google it yourself, gentlemen and ladies.) In any case, in honor of her newly single life, we want to devote the rest of our Monday to Halle Berry's beauty. Enjoy.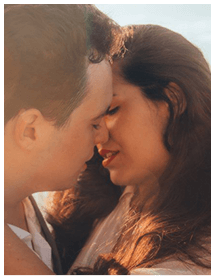 Simple Trick Tells You if a Girl Wants You to Kiss Her
Do girls leave you confused as to whether or not they like you?

Let's face it. Girl's don't make it easy for you. She will often send mixed signals leaving you unable to tell if she is being friendly or flirty. If you read her signals wrong you risk rejection and embarrassment. Or worse, you blow it with a girl who wanted to kiss you.
Here is a simple and innocent move that will instantly tell you if you're in the friend zone, or if she's waiting for you to kiss her.

We respect your email privacy
About Rick Mosely Rick is the editor for TSB magazine.