Forget About The Prince Of Persia. How About The Princess?
So, you've seen those ads for Prince of Persia by now, right? The ones with Jake Gyllenhaal getting all ab'd out and getting super-tanned in order to look like a Persian? Well, as you'd guess, there's a lady in the picture. A hot lady. And that lady is  Gemma Arterton. You may remember her as Strawberry Fields from the Bond movie Quantum of Solace. She's an English actress who, it says here, was born with SIX FINGERS ON EACH ONE OF HER HANDS! Usually, I'd be disgusted with that type of news, but c'mon. Look at the gallery of her below. There's no way that's going to turn any of us off.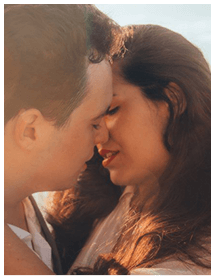 Simple Trick Tells You if a Girl Wants You to Kiss Her
Do girls leave you confused as to whether or not they like you?

Let's face it. Girl's don't make it easy for you. She will often send mixed signals leaving you unable to tell if she is being friendly or flirty. If you read her signals wrong you risk rejection and embarrassment. Or worse, you blow it with a girl who wanted to kiss you.
Here is a simple and innocent move that will instantly tell you if you're in the friend zone, or if she's waiting for you to kiss her.

We respect your email privacy
About Rick Mosely Rick is the editor for TSB magazine.