Amanda Seyfried Is (Nearly) Hot Enough To Drag Us To Bad Movies
Let's all be honest. There's no way any of us are seeing "Letters to Juliet", right? The only good excuse would be that the female companion you are currently involved with makes it clear that, if you do not see the movie with her, she will put an end to all sexual activity. (And even then, it only makes sense if the "female companion" is really "Christina Hendricks".) Still, the fact that it has the once-adorable and quickly-hot actress Amanda Seyfried (who is, apparently, in 30 movies this year) has us rethinking our close-mindedness. As the following gallery shows, at the very least – and, from the previews, that's the perfect term for what we're dealing with here – there will be a little eye candy during the movie.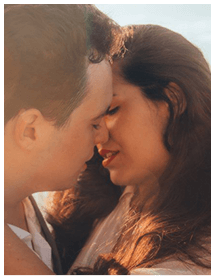 Simple Trick Tells You if a Girl Wants You to Kiss Her
Do girls leave you confused as to whether or not they like you?

Let's face it. Girl's don't make it easy for you. She will often send mixed signals leaving you unable to tell if she is being friendly or flirty. If you read her signals wrong you risk rejection and embarrassment. Or worse, you blow it with a girl who wanted to kiss you.
Here is a simple and innocent move that will instantly tell you if you're in the friend zone, or if she's waiting for you to kiss her.

We respect your email privacy
About Rick Mosely Rick is the editor for TSB magazine.