Angelina Jolie Has Many More Spices Than Just Salt
With "Inception" finally out last week — and folks, it was worth the hype; go see it in the theater — it's time to get back towards the usual slate of summer movies. Next up is the action spy thriller "Salt" starring Angelina Jolie. Is "Salt" going to be as good as "Inception"? Probably not. But with having Angelina Jolie to look at the entire time, it's definitely going to be worth seeing. And since we haven't looked at the gorgeous Angelina in some time, this gives us the perfect opportunity/excuse to throw together a gallery of some of her finer exploits. Do enjoy it.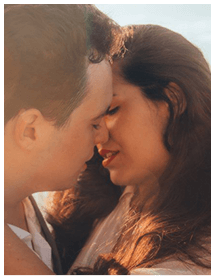 Simple Trick Tells You if a Girl Wants You to Kiss Her
Do girls leave you confused as to whether or not they like you?

Let's face it. Girl's don't make it easy for you. She will often send mixed signals leaving you unable to tell if she is being friendly or flirty. If you read her signals wrong you risk rejection and embarrassment. Or worse, you blow it with a girl who wanted to kiss you.
Here is a simple and innocent move that will instantly tell you if you're in the friend zone, or if she's waiting for you to kiss her.

We respect your email privacy
About Rick Mosely Rick is the editor for TSB magazine.