Milla Jovovich Would Make A Zombie Outbreak Tolerable
It's probably not surprising to admit that I have yet to see a single "Resident Evil" movie; they look awful and, from everything I've heard, the trailers are not false advertising. But, that said, if there IS someone out there who loves these movies to death and waits in line opening day to see the latest installment, I have no reason to fault them. I mean, these movies feature Milla Jovovich, one of the hottest actresses currently working! And she's fighting zombies! That right there SHOULD be enough to get anyone into the theater. (Except, you know, the fact that the movies are awful.) In any case, in honor of the latest "Resident Evil," here are a bunch of photos of Jovovich. Enjoy!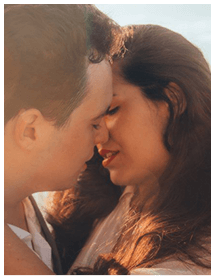 Simple Trick Tells You if a Girl Wants You to Kiss Her
Do girls leave you confused as to whether or not they like you?

Let's face it. Girl's don't make it easy for you. She will often send mixed signals leaving you unable to tell if she is being friendly or flirty. If you read her signals wrong you risk rejection and embarrassment. Or worse, you blow it with a girl who wanted to kiss you.
Here is a simple and innocent move that will instantly tell you if you're in the friend zone, or if she's waiting for you to kiss her.

We respect your email privacy
About Rick Mosely Rick is the editor for TSB magazine.