P.O.W. (Nintendo Anniversary Edition)

P.O.W. (Pimp It Out Wednesday)
Just A Guy Thing wishes Nintendo a wonderful 25th anniversary by going through their favorite games.
The Campus Socialite takes a gander at the fashions you should be gearing up for now that fall is upon us.
Mankind Unplugged gives us a few ideas for turning our bedroom into a place the lady will love to stick around in.
Impulse Magazine gives us a handful of cheap date ideas, always welcome.
BroBible compiles a compendium of crazy Halloween pumpkin carvings.
On Campus Drama teaches us all how to look like a guido for Halloween.
Brosome alerts us to the existence of an amazingly hot British model named Lucy Pinder. Thanks, guys!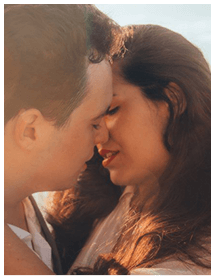 Simple Trick Tells You if a Girl Wants You to Kiss Her
Do girls leave you confused as to whether or not they like you?

Let's face it. Girl's don't make it easy for you. She will often send mixed signals leaving you unable to tell if she is being friendly or flirty. If you read her signals wrong you risk rejection and embarrassment. Or worse, you blow it with a girl who wanted to kiss you.
Here is a simple and innocent move that will instantly tell you if you're in the friend zone, or if she's waiting for you to kiss her.

We respect your email privacy
About Rick Mosely Rick is the editor for TSB magazine.