Best Weekend Reading from Around the Web

Best Weekend Reading
Rob Judge posted a good article about the Myth in Modern Dating.
Learn the 3 fundamentals of getting better with women by Mark Manson.
Some chick wrote this article about the 8 biggest misconceptions guys have about dating.  Interesting to hear a girl's view on this.
Check out the 10 Hobbies that will prevent you from getting laid.
Weekend Eye Candy:  20 Hottest Photos of Blake Lively
I just released a "beta" version of my new product.  Check out Amplify the Attraction.
Gambler wrote a funny post called How Being a Pickup Artist will Save the Planet.
Wingman Rules by Roosh V.  Enough said.
Here is how to tell if a girl likes you.  Worth reading if you're having trouble determining her interest level.
Take this Quiz to Test your Flirting Skills.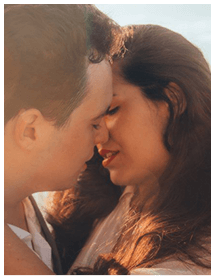 Simple Trick Tells You if a Girl Wants You to Kiss Her
Do girls leave you confused as to whether or not they like you?

Let's face it. Girl's don't make it easy for you. She will often send mixed signals leaving you unable to tell if she is being friendly or flirty. If you read her signals wrong you risk rejection and embarrassment. Or worse, you blow it with a girl who wanted to kiss you.
Here is a simple and innocent move that will instantly tell you if you're in the friend zone, or if she's waiting for you to kiss her.

We respect your email privacy
About Bobby Rio I'm Bobby Rio, one of the founders of TSB. I tend to write about what is on my mind so you'll find a mix of self development, social dynamics and dating articles/experiences.  For a collection of some of my favorite articles check them out.