We'd Break Elizabeth Banks Out Of Prison
Here's the scenario: Your wife has been convicted of murder and is sent to prison for the rest of your life. In pretty much every case you, as the husband, would let the lawyers take care of the situation and try to get your own life back in order, maybe dating some women while enjoying the fruits of single life. So the fact that in the new action thriller "The Next Three Days," Russell Crowe actually hatches a plan to break his wife out of jail is a bit shocking. Until, that is, you realize the wife in question is played by Elizabeth Banks. I mean, of course you'd spend time breaking her out of jail. Just look at her!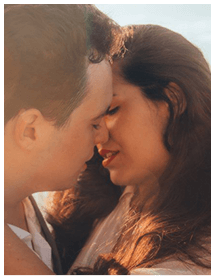 Simple Trick Tells You if a Girl Wants You to Kiss Her
Do girls leave you confused as to whether or not they like you?

Let's face it. Girl's don't make it easy for you. She will often send mixed signals leaving you unable to tell if she is being friendly or flirty. If you read her signals wrong you risk rejection and embarrassment. Or worse, you blow it with a girl who wanted to kiss you.
Here is a simple and innocent move that will instantly tell you if you're in the friend zone, or if she's waiting for you to kiss her.

We respect your email privacy
About Rick Mosely Rick is the editor for TSB magazine.