Red Alert: Jessica Biel is Newly Single
We do not enjoy making a mockery of celebrity relationships in these parts. We don't take pleasure when celebrities have to admit that their relationships are not working out and they have to admit their differences and break up in the midst of a media maelstrom. That said, when certain celebrities do announce they are no longer in the relationship they used to be (and, therefore, are newly single) we do get a little extra hop in our steps. Especially when they are as hot as, say, Jessica fucking Biel! That's right, everyone. Her and Justin Timberlake have apparently broken up, meaning she is back on the market. And no, this isn't going to change your life in ANY capacity. But it's nice to think about. To help the thought process along, here's a gallery of the classic beauty that is Jessica Biel.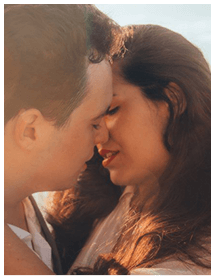 Simple Trick Tells You if a Girl Wants You to Kiss Her
Do girls leave you confused as to whether or not they like you?

Let's face it. Girl's don't make it easy for you. She will often send mixed signals leaving you unable to tell if she is being friendly or flirty. If you read her signals wrong you risk rejection and embarrassment. Or worse, you blow it with a girl who wanted to kiss you.
Here is a simple and innocent move that will instantly tell you if you're in the friend zone, or if she's waiting for you to kiss her.

We respect your email privacy
About Rick Mosely Rick is the editor for TSB magazine.