Yes, Everyone, Jordana Brewster Is Hot
Recently, we overheard an argument between two lady friends of ours over whether or not Jordana Brewster (now of "Fast Five, Fast Furious" or whatever they're calling this latest movie) was hot. Now, we didn't immediately realize who Brewster was — the name was familiar, but we couldn't place the face — so we felt as if it was not our right to weigh in on the debate. However, after spending the necessary research time putting together the gallery of Ms. Brewster that is below, for your viewing pleasure, we feel as though we can finally allow our opinion to be know. Yes, she is. She is extraordinarily hot. Case closed.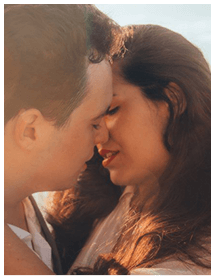 Simple Trick Tells You if a Girl Wants You to Kiss Her
Do girls leave you confused as to whether or not they like you?

Let's face it. Girl's don't make it easy for you. She will often send mixed signals leaving you unable to tell if she is being friendly or flirty. If you read her signals wrong you risk rejection and embarrassment. Or worse, you blow it with a girl who wanted to kiss you.
Here is a simple and innocent move that will instantly tell you if you're in the friend zone, or if she's waiting for you to kiss her.

We respect your email privacy
About Rick Mosely Rick is the editor for TSB magazine.