Let's All Wish Rosario Dawson A Happy Birthday
A little different "Hot Woman of the Week" Monday around these parts. Usually we tend to reserve this spot for those with new movies to promote, or things that have happened to them in the news, or other excuses to find hot photos of an actress and broadcast them to you, our viewing public. But when we found out that Monday is the 32nd birthday for Rosario Dawson, easily one of our top 10 beauties today, we had to forgo our usual classifications for "Hot Woman Monday" and give her the slot. So, here you are then. Rosario Dawson, in all her glory. Happy birthday, lovely.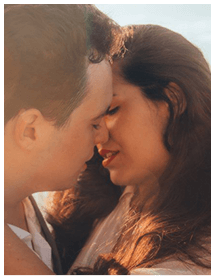 Simple Trick Tells You if a Girl Wants You to Kiss Her
Do girls leave you confused as to whether or not they like you?

Let's face it. Girl's don't make it easy for you. She will often send mixed signals leaving you unable to tell if she is being friendly or flirty. If you read her signals wrong you risk rejection and embarrassment. Or worse, you blow it with a girl who wanted to kiss you.
Here is a simple and innocent move that will instantly tell you if you're in the friend zone, or if she's waiting for you to kiss her.

We respect your email privacy
About Rick Mosely Rick is the editor for TSB magazine.