Jennifer Lopez is Back on the Market
Man, do you guys all remember Jennifer Lopez? When she was easily the hottest girl in the world for a much-longer-than-usual time? Well folks, get ready to prep yourself for a revitalization of J-Lo's career now that she has officially divorced from her husband Marc Anthony (which, again, let's be clear, how the hell did that relationship last in the first place anyway?). As women are wont to do, now that she's back on the prowl, she will get that body back in tip-top physical shape just to stick it to her ex-man. To prepare for that eventuality, let's take a look at a gallery of J-Lo back when she was on top.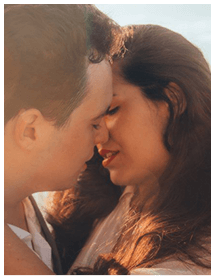 Simple Trick Tells You if a Girl Wants You to Kiss Her
Do girls leave you confused as to whether or not they like you?

Let's face it. Girl's don't make it easy for you. She will often send mixed signals leaving you unable to tell if she is being friendly or flirty. If you read her signals wrong you risk rejection and embarrassment. Or worse, you blow it with a girl who wanted to kiss you.
Here is a simple and innocent move that will instantly tell you if you're in the friend zone, or if she's waiting for you to kiss her.

We respect your email privacy
About Rick Mosely Rick is the editor for TSB magazine.