Chances Are Better Than 50/50 That Bryce Dallas Howard Is Hot
Yes, that title up there is a bit of a stretch. But the point is that the movie "50/50" — which already looks pretty great, what with Joseph Gordon-Levitt and Seth Rogan both in it — has a third person of interest that gets our attention when looking through that cast list. And that is the gorgeous Bryce Dallas Howard. She's not usually listed whenever people start talking about the hottest celebrities working today … but she probably should be. She's such a classy, classic beauty that kind of gets under the radar of most guys, and that's a problem. In fact, that's a problem we're trying to fix today with the following gallery. So, enjoy.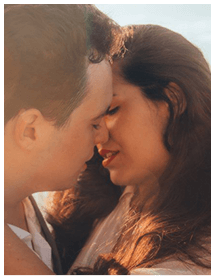 Simple Trick Tells You if a Girl Wants You to Kiss Her
Do girls leave you confused as to whether or not they like you?

Let's face it. Girl's don't make it easy for you. She will often send mixed signals leaving you unable to tell if she is being friendly or flirty. If you read her signals wrong you risk rejection and embarrassment. Or worse, you blow it with a girl who wanted to kiss you.
Here is a simple and innocent move that will instantly tell you if you're in the friend zone, or if she's waiting for you to kiss her.

We respect your email privacy
About Rick Mosely Rick is the editor for TSB magazine.