A Very Happy Birthday to Olga Kurylenko
Generally speaking, the headline in this Monday Hot Girl post space are usually puns, mostly having to do with the new movie or album they have out. But that wouldn't work in this case of the amazingly attractive Olga Kurylenko. You see, while her dance card's been full – and according to her IMDB page is going to have quite the 2011 and 2012 – she hasn't been in a mainstream movie since Quantum of Solace. But man, do you remember how hot she was in that one? We do, which is why we've composed this gallery of her to jog your memory. Oh, and also, today's her 32nd birthday. So: topical!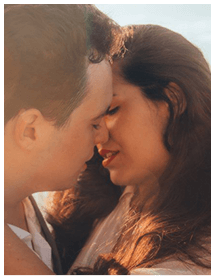 Simple Trick Tells You if a Girl Wants You to Kiss Her
Do girls leave you confused as to whether or not they like you?

Let's face it. Girl's don't make it easy for you. She will often send mixed signals leaving you unable to tell if she is being friendly or flirty. If you read her signals wrong you risk rejection and embarrassment. Or worse, you blow it with a girl who wanted to kiss you.
Here is a simple and innocent move that will instantly tell you if you're in the friend zone, or if she's waiting for you to kiss her.

We respect your email privacy
About Rick Mosely Rick is the editor for TSB magazine.