Our Money's on Jennifer Lawrence
So, The Hunger Games. They are something that, try as you might, cannot be ignored. Here at TSB HQ, we know very little about the series of books and movie adaptation other than to say (a) they are definitely a thing; (b) a seemingly very popular thing; (c) by all accounts, it's basically like the 2000 Japanese movie Battle Royale. Oh, and you can throw a four fact onto the fact pile now if you'd like: (d) Lead star Jennifer Lawrence is very, very, very attractive. This Lawrence gal, honestly, is another person that's just flown under our radar until we started researching a bit more about this phenomenon. And man, are we happy we did. Why? See for yourself.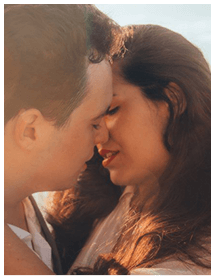 Simple Trick Tells You if a Girl Wants You to Kiss Her
Do girls leave you confused as to whether or not they like you?

Let's face it. Girl's don't make it easy for you. She will often send mixed signals leaving you unable to tell if she is being friendly or flirty. If you read her signals wrong you risk rejection and embarrassment. Or worse, you blow it with a girl who wanted to kiss you.
Here is a simple and innocent move that will instantly tell you if you're in the friend zone, or if she's waiting for you to kiss her.

We respect your email privacy
About Rick Mosely Rick is the editor for TSB magazine.